Jeff Lind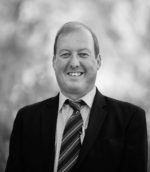 Sales Consultant
My objective in real estate is to have a happy vendor and purchaser at the end of every sale. I achieve this by arranging a mutually beneficial agreement in the selling and buying of what most would consider their most valuable asset.
I have spent over 20 years in the real estate industry mainly specialising in residential sales but also handling a lot of land development and rural sales. I am a registered real estate agent. Each year I complete many updates and new courses through the real estate institute because as far as I am concerned you never stop learning in this industry.
Although I was born in North Adelaide, my family moved to the Adelaide Hills while I was still young. Most of my years have been spent in the hills and the Barossa Valley so I am extremely familiar with the area. Attending the local primary school and then commuting to the agricultural based Urrbrae High School. My first job was as a station hand in Williamstown, mainly caring for sheep and cattle and also as a truck driver until 1991 when I joined my father Rhett in the real estate industry.
With the support of my wife and our seven children, I strive to achieve and maintain the top of my chosen profession and I am extremely proud to be part of Elders Real Estate Gawler. I chose Elders because of their excellent reputation and professionalism and as they say choosing Elders is choosing success.
I always endeavour to treat people like I would like to be treated and I thoroughly enjoy assisting people to achieve their goals.