Sue Partington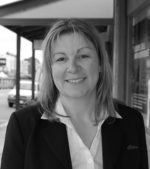 Senior Property Manager
Professional management of your investment property is crucial to the stability of your income stream. The satisfaction of your tenants is equally important- in fact it's integral to the protection of your property, high annual occupancy and solid yields.
Sue's commitment to the property management processes and the thoroughness of her approach has created respect amongst both Landlords and Tenants.
During Sue's time away from work, she enjoys spending time with her family going camping, fishing and motorbike riding. Personally Sue enjoys art and design, and helping friends with projects in her spare time.
Proactive, efficient and highly professional, Sue's impressive reputation is unrivaled and throughout her career has secured the respect of property owners, tenants and her colleagues alike.  Sue's vigilance helps avert problems before they occur, and her effective communication skills are key to consistent good relations. 
Sue is supported in the department by Jordan Dare and Catherine Adams.