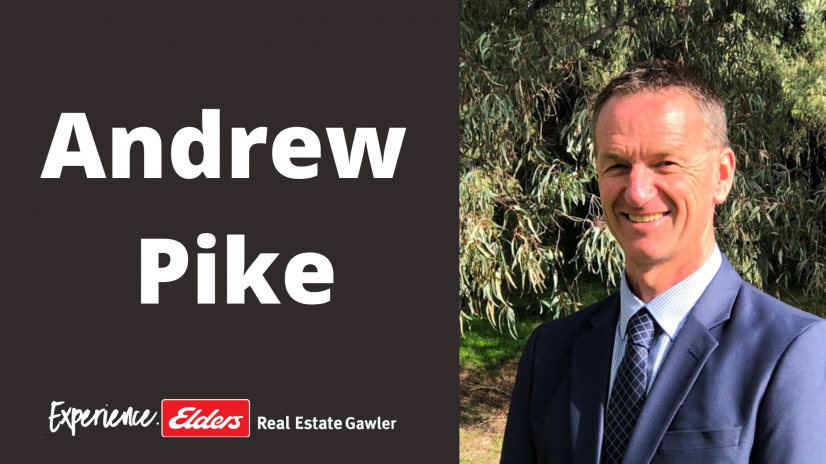 Andrew Pike has been with Elders for over 36 years, 8 of which have been with us here at Elders Gawler. As a Sales Consultant, he is highly focused and committed to delivering a successful outcome in a smooth process.
Andrew is a Gawler local, having lived here for over two decades. He loves the local community feel and is deeply involved in the local sporting scene. His involvement has allowed him to build strong networks that help him market your property to exactly the right people.
As part of the multiple award winning number 1 office for Elders in South Australia, he has sold everything from rural real estate to residential properties and everything in between.
Previous Sellers and Buyers are complimentary of Andrew when offering feedback: "communication was outstanding", "professional approach and timely response was excellent", Very efficient and good interpersonal skills" "Great understanding of the market", "Dedicated to selling the property", "flexibility, communication and overall customer service".
Having been involved in sales and marketing for more than 36 years, Andrew is skilled at achieving the best possible price for your property. By always putting his clients first with high quality client service he's developed long standing client relationships with people who value his skill, expertise, and quality advice.